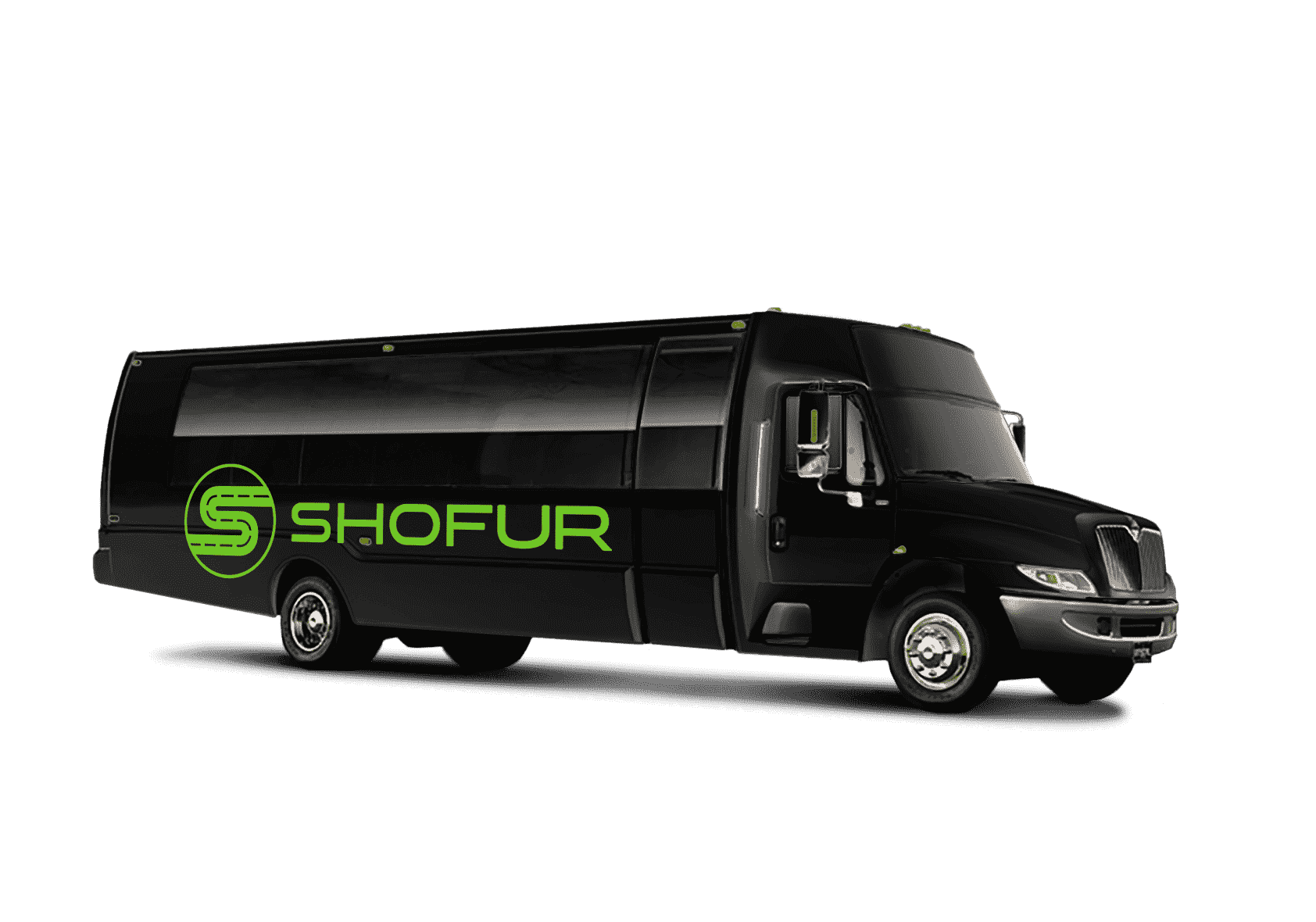 More About the 20-Passenger Minibus:
With a private minibus rental, you'll have access to a range of amenities designed to make your ride smooth, easy, and comfortable. Most models include amenities like:
Cushioned, reclining seats
Climate-controlled cabin
Free WiFi and power outlets
TV monitors with a DVD player
AM/FM radio and AUX cord hook-up
Luggage storage above seats and under the bus
PA system
When you call us at 1-800-436-8719 for your free, no-obligation quote, ask your reservation specialist about any specific amenities you may need. We'll work with you to find a minibus outfitted with the bells and whistles you want for your trip.
Why Rent a 20-Passenger Minibus?
There are many reasons why your group trip may benefit from a minibus rental. Whether you're planning travel around a wedding, corporate event, sports game, field trip, or social gathering, a private minibus can make transportation easy and reliable for your guests. Here are some particular ways a 20-passenger minibus can make your life easier:
Shuttle wedding guests on the big day.
Rent a 20-passenger minibus to transport your wedding guests. We'll work with you to create a route and schedule that carries guests from the hotel of your choice to the wedding venue, and run on a loop in the hours leading up to when you say "I do." If your reception is held at a separate venue, plan to have your minibus rental transport guests there and stick around until the end of the night to bring everyone safely back to the hotel.
Transport professionals to and from corporate events.
A 20-passenger minibus is the best size for transporting professional teams to trade shows, conventions, conferences, meetings, training programs, and other important corporate events. Passengers can take advantage of amenities like free WiFi and power outlets to keep charged and connected on the go. Need to make last-second changes to a PowerPoint presentation or check an important email? No problem. A minibus rental helps your professional team stay focused while in transit.
Use long-term shuttle service.
Looking to add shuttle service across a college campus or office park? Need reliable shuttle transportation for a convention center or music festival? Call our team at 1-800-436-8719 to tell us about your needs for long-term shuttle service. We can arrange a fleet of 20-passenger shuttles for your property.
Rent a 20-Passenger Minibus For Your Next Group Trip
When you rent a 20-passenger minibus for your group trip, you'll have reliable and comfortable transportation at your service. Your rental will be assigned a professional driver who will promptly and safely bring your group to every destination on your itinerary. Shofur can find you a 20-passenger minibus rental for weddings, corporate events, sports tournaments, and more.