School Field Trip Bus Rentals with Shofur
Are you an educator planning a field trip around the National Mall in Washington, D.C.? Or are you taking a historic tour of Philadelphia? Even if you're hitting the busy streets of NYC to take an educational trip around its many museums, Shofur can help organize your transportation. Our nationwide network of charter buses and minibuses includes vehicles to perfectly suit your field trip travels, wherever they take you. Call 1-800-436-8719 to rent a charter bus for your next field trip.
Why Book with Shofur for a Field Trip?
Reserving a charter bus with Shofur will give students an upgraded ride from a typical school bus. They'll not only be guaranteed a safe trip but a comfortable one too! A Shofur charter bus rental can come equipped with all that you'll need to enjoy an educational experience. From TVs with DVD players to watch educational videos on to convenient, onboard WiFi to get a kickstart on digital assignments, a modern charter bus will have all your entertainment bases covered.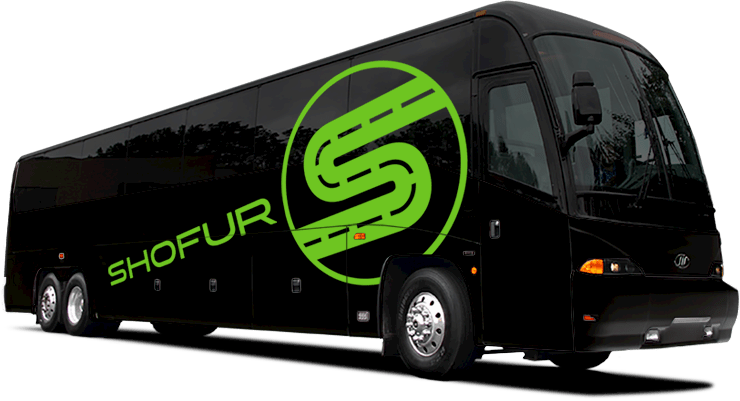 Safe and Reliable School Transportation
When you rent with Shofur, you won't need to worry about sacrificing students' safety on the roads. We have a transportation network of professionals who are dedicated to keeping your students safe during every step of the ride. Each bus is equipped with modern safety features, and every driver is required to have a valid CDL license, clean drug test, and thoroughly-cleared background check. Every passenger will be in reliable, professional hands throughout the trip.
Top Amenities for Fun Travel
School buses are an efficient way to get around town for a field trip—but they're not all that fun. Older models can get warm and muggy, offering little comfort for students and chaperones. A charter bus rental will have the comfort and convenience covered! Everyone can cool off in a climate-controlled cabin while coming back from a hot day at the San Diego Zoo, catch up on work with power outlets and WiFi while stuck in Atlanta traffic, or relax in reclining seats while shuttling between Miami and Orlando for Grad Bash.
Easy Booking for Field Trips of All Sizes
Whether you're taking one class or scout troop on a field day or you're planning a trip for your entire senior graduating class, Shofur can accommodate your event. Our network includes spacious charter buses that can fit up to 56 passengers for large events and compact minibuses for smaller groups. Even if you need several buses for your big school trip, your Shofur rental expert can help you build the perfect fleet for your students.
Simplified University Trips and College Tours
Our services aren't just limited to primary and secondary schools! We have transportation solutions for prospective and current college students too. Renting a minibus is the easiest way for clubs and organizations to travel around campus or even to off-campus occasions like Greek life formals, volunteer events, and football games. If you're organizing a trip for your high school seniors or community college students to tour local campuses, book a charter bus with Shofur to simplify any parking hassles (they're inevitable on big campuses).
Book Your Shofur Charter Bus Today
Educators and chaperones can focus on lesson plans and other field trip organization while Shofur handles the transportation. Our team is here around the clock at 1-800-436-8719 to help you rent a charter bus for your educational outing.