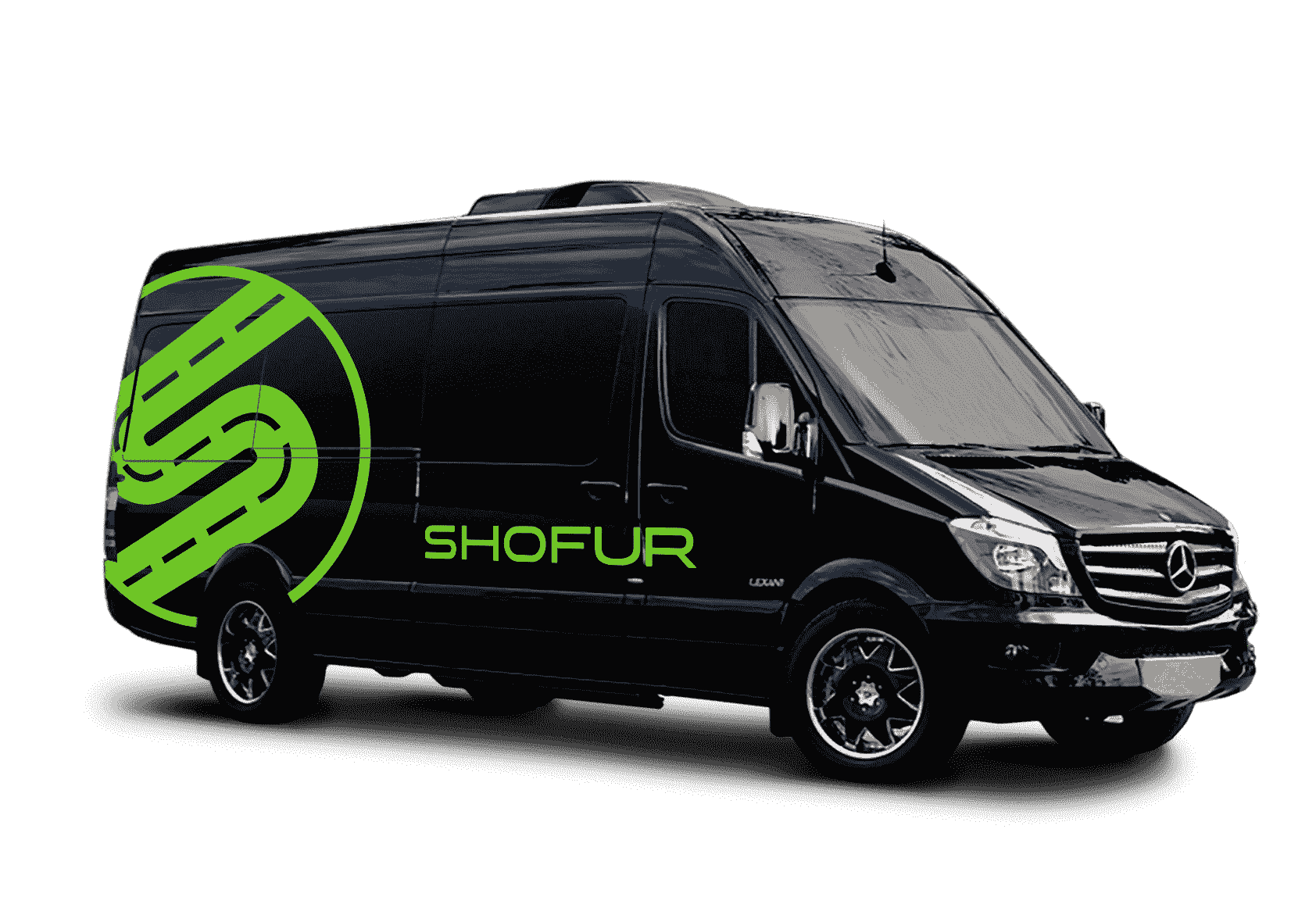 More About the 12-Passenger Sprinter Van
Reserve a sprinter van through Shofur, and you can expect a comfortable, clean, and thoroughly inspected vehicle, as well as a professional driver to take the wheel while your passengers enjoy amenities like:
Climate-controlled cabin
Space for one carry-on bag per passenger
Onboard WiFi
Plush leather seats
Tinted windows and privacy curtains
That being said, the thousands of motorcoaches in our network vary in make, model, and amenity make-up. The best way to guarantee your ride has everything you want? Call 1-800-436-8719 and request it! Our 24-hour reservation team is here to ensure your passengers have the most comfortable ride possible, so let us know how we can help and we'll be happy to accommodate.
Why Rent a 12-Passenger Sprinter Van?
If you're transporting a small crowd and worried about everyone arriving at the same time, reserving a sprinter van is a great alternative to splitting up into multiple cars or hailing a few Ubers or Lyfts, especially in busy cities like NYC, San Francisco, or DC. Not to mention the fact that these shuttle vans can be loaded with plenty of small comforts to make even a short trip across town more comfortable. Here are some instances where the 12-passenger sprinter van truly shines:
Quickly provide airport transfers.
When it comes to airport logistics, we know time is of the essence. Whether you need a speedy transfer service in the wake of canceled flights or an efficient shuttle between the terminal and nearby hotels, conference centers, or other destinations, a sprinter van can get you there. They're maneuverable and easy to park almost anywhere, so they're great for navigating city traffic and crowded airport parking lots.
Ease people's travels with a long-term shuttle service.
Construction on your college, church, or business campus? The sprinter van is here to help! Easily transport your students and faculty, congregation, or employees between the parking lot and where they want to be on a schedule you create. With a professional driver at the wheel, you can rest assured they'll arrive quickly and on time—no matter what. Just let us know where, when, and for how long you'll need a shuttle circuit, and our reservation team can build a long-term rental contract that meets your budget and needs.
Transport VIPs at your corporate event.
Impress your out-of-town clients, potential investors, and highbrow conference attendees with an exclusive transportation service tailored to their needs. From kicking back in a reclining seat after a long day of presentations to catching up on emails over the onboard WiFi, your passengers are sure to enjoy the ride between venues when you reserve a 12-passenger sprinter van.
Reserve a 12-Passenger Sprinter Van for Your Next Trip
When you're ready to book, simply give us a call at 1-800-436-8719. The Shofur team is available 24/7 to take your call, help you weigh your vehicle options, and offer a free, no-obligation quote that's personalized to your rental needs. Get in touch today to get started!