Book a Shuttle for Government or Military Trips
At Shofur, we've worked with the U.S. government and military before, and we know how important it is to have secure, discreet transportation for training sessions, meetings, and conferences. We've built a nationwide network of charter buses so we can quickly provide the buses that government or military officials need. Just give us a call at 1-800-436-8719 and we'll help you find charter buses or minibuses for your next trip.
Secure Transportation
Shofur understands that when you're transporting military personnel or government officials, security is your top priority. Because we work with a huge network of bus drivers, we can find drivers with the security clearance and clean background checks necessary to enter military bases or other highly secure areas.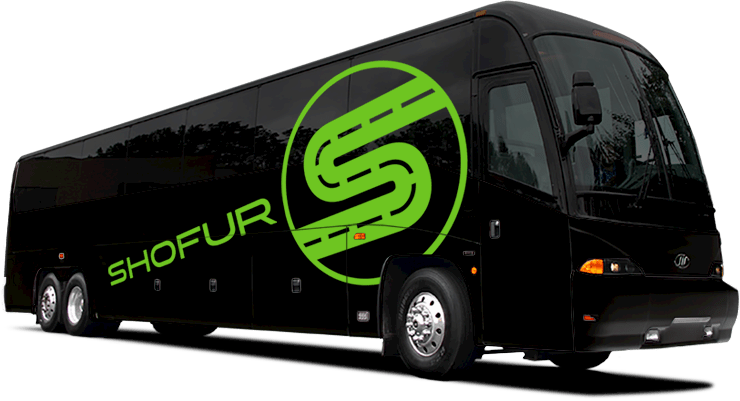 Safe Buses
If you need an all-black or all-white minibus with no signage and tinted windows to avoid drawing attention, Shofur can find one for you. We also require all of the buses in our network to receive regular maintenance and meet current safety standards. When you book with us, you won't have to worry about a bus with bold graphics or poor-quality parts putting your team at risk.
A Variety of Sizes
Shofur has buses in a variety of sizes to accommodate groups of 12-56 people. If you need a shuttle to take a few high-ranking government officials to a meeting in D.C. we can find a minibus or sprinter van with plush seats. Transporting hundreds of soldiers to a military base in San Francisco? We'll arrange a fleet of full-size charter buses that can hold everyone. We'll also make sure the bus has plenty of storage space for your soldiers' luggage and equipment.
Comfortable Amenities
If you're embarking on a longer bus ride, you can request amenities like reclining seats, WiFi, and flat-screen TVs to keep your team relaxed and entertained. Some bus models even come with power outlets and AC controls at each seat. Traveling with passengers with disabilities? Ask for an ADA-accessible bus with wheelchair seating, a wheelchair lift, railings along the stairways, and wider aisles to accommodate everyone in your group.
Reserve Charter Buses for Government and Military Trips
Before your next government or military gathering, contact Shofur to arrange discreet, safe transportation for all of the participants. Just let us know what security qualifications you require the driver to have, how many people you're transporting, and what amenities you'd like, and we'll find what you need. Give us a call at 1-800-436-8719 to start planning today.